All book and speaking proceeds fund THE SEWPORT PROJECT – sending hand made one of a kind pillowcases to troops overseas in combat support hospitals, veteran shelters, women and children's domestic abuse shelters and now cage comforters to abandoned cats and dogs in animal rescue shelters.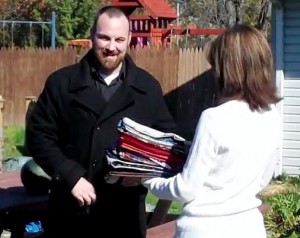 A trip to the hospital can be dangerous
Every year hospital errors claim roughly 450,000 lives.

Heart attacks are misdiagnosed 47 percent of the time. Why are women the common victims?

Hospital death rates increase up to 34% in July.
Why do these things happen? What can you do about them? How can you be safe? The book tells all.
Listed on the recommended reading list of the U.S. Army Medical Department

 ~
Listen each week as Pat shares little known healthcare and hospital hazards in a fast-paced and entertaining format. World class and good looking guest experts – fun and lighthearted games – the Healthcare Hazard of the Week where Pat goes – "beyond the bull" – all guaranteed to keep you safe during any healthcare or hospital encounter.
Book Pat to speak at your next meeting or conference. A powerful presence. Pat's perspective is perfect for the patient, advocate, or family audience as well as the provider – healthcare organizations, hospitals, physicians, and nurses. 
Most of the music used within our radio programming is created by Jason Shaw – audionautix.com – released under Creative Commons License 3.0 unless otherwise stated.