Speak Up and Stay Alive – the first nationally syndicated radio program

dedicated to hospital and healthcare safety, patient advocacy,

the patient experience and preventive solutions.
Before the recent podcast rage – we dared to go where others never considered.
We are proud to be the audio media leader when it comes to healthcare safety.
Heard on terrestrial radio stations throughout the country and online.
---
The Death of a Raw Pet Food Company
Who Killed Them?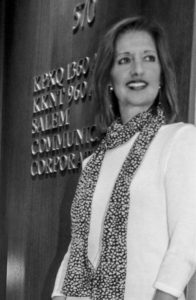 Here are just a few ways to listen:
Salem Media Group Listen live every Saturday morning and Sunday evening originating from flagship stations in Cleveland, Ohio
The Speak Up Talk Radio Network 
Stitcher The show is available on over 4 million car dashboards
Radio Archives You can find archived shows and listen on demand or subscribe at any of the links below.
Saturday morning 9:00 ET Cleveland AM1220 WHKW or listen live

Saturday morning 9:00 ET Warren/Youngstown AM1440 WHKZ or listen live 

Sunday evening 6:00 ET Cleveland AM 1420 WHK or listen live
Some of our esteemed and past guests include
~~~~~
~~~~~
~~~~~
~~~~~
And More
Jason Wolf – President, The Beryl Institute, Bedford, Texas
Chuck Woolery – former game show host and spokesperson Generation America – Austin, Texas
Barbara Loe Fisher – President National Vaccine Information Center, Sterling, Virginia
Dr. Alan Woodward and Dr. Kenneth Sands -Massachusetts Alliance for Communication and Resolution – Boston, Massachusetts
Lauge Sokol – Hessner, MD and Jennie Greene – Beth Israel Deaconess Medical Center Boston, Massachusetts – IHI's Conversation Ready Project
Edward B. Noffsinger, Ph.D. – Pioneer of Group Billable Visits – Santa Cruz, California
Barbara Sarnoff Lee & Elana Premack Sandler – Beth Israel Deaconess Medical Center – Boston, Massachusetts
Karen Komondor, RN, CCRN – The Health Literacy Institute St. Vincent Charity Medical Center – Cleveland, Ohio
Jeanine Thomas – Founder/President – MRSA Survivors Network – Hinsdale, Illinois
William E. Finn – CEO Hospice of the Western Reserve – Cleveland, Ohio
Pastor Bob Lenz – Apache Junction Community Christian Church – Apache Junction, Arizona
Joy Cluff – A Mom vs. MRSA – Saint Joseph, Michigan
Richard Peterson – CEO – Project Learn – Cleveland, Ohio
Michele DeMeo – Sterile Processing Expert – York, Pennsylvania
Patricia Schraff and Allison Mantz McMeechan – Attorneys Schraff & King Co. – Willoughby Hills, Ohio
Dr. Anthony Griffin – Beverly Hills Cosmetic Surgery Institute – Beverly Hills, California
Dan Paoletti – CEO Ohio Health Information Partnership/CliniSync – Hilliard, Ohio
Laura Henry – Exact Care Pharmacy – Valley View, Ohio
Cathy Reuter – Founder Surgicalfire.org – Boonsboro, Maryland
Helen Dumski – Greater Cleveland Diabetes Partnership – Cleveland, Ohio
Julie Reagan, PhD, JD, MPH – Albuquerque, New Mexico
Howard D. Mishkind, Esq -Mishkind Law Firm Co., L.P.A. – Cleveland, Ohio
Lee Tilson, Attorney and Patient Safety Activist – Detroit, Michigan
Dr. Anne Lyren – Ohio Children's Hospitals Solutions for Patient Safety – Pediatrician, Rainbow Babies & Children's Hospital – Cleveland, Ohio
Scott Sanders – Sanders Filters – Chicago, Illinois
Carol Kemper, Vice President, Quality and Safety at Children's Mercy Hospital, St. Louis, Missouri
Monica Robins – Senior Health Correspondent WKYC TV 3 Cleveland, Ohio
Darrel Hicks – Author of Infection Prevention for Dummies – St. Louis, Missouri
Nancy Haberstitch, RN, MS – Infection Preventionist – Nanobugs, Inc. – Lincoln, Nebraska
Doug Wojcieszak – Founder, Sorry Works! – Glen Carbon, Illinois
Lisa Venn, JD, MA, CHC – Advocate Alliance – Chardon, Ohio
Delia Passi – Women Certified – Miami, Florida
Bonnie Kantor-Burman – Director Ohio Department of Aging – Columbus, Ohio
Russ Richmond – Generation America – Austin, Texas
Christian Lillis – The Peggy Lillis Memorial Foundation – Brooklyn, New York
Marty Chadwick – Mediation Path – Chandler, Arizona
Anne Llewellyn – Dorland Health – New York, New York
Kathy Kastner – Best Endings – Toronto, Canada
Pamela Klopfer – Activist Trombone Player's Lung – Columbus, Ohio
Hari Khalsa – The Healthcare Whisperer – Waltham, Massachusetts
Lisa Stewart – Solia Spa – Brecksville, Ohio
Casey Quinlan – Mighty Casey Media/Cancer for Christmas – Richmond, Virginia
Elizabeth Bailey – The Patient's Checklist – New York, New York
Dr. Maria Hester – founder of the Patient Whiz – Columbia, Maryland
Carla Ulbrich – The Singing Patient – Trenton, New Jersey
"e-Patient Dave" deBronkart
Elizabeth Plourde PhD -Author EMF Freedom – Irvine, California
Mary S. Sheehan – Registered Pharmacist and owner PreSCRIPTions for Happiness, Akron, Ohio
Matt Lynch – State of Ohio Representative – Columbus, Ohio
Katia Moritz Ph.D., ABPP – Creator and Co-Director of the film – "Undiagnosed" – Park City, Utah
Morgan Gleason & Amy Gleason – Mother/Daughter Patient Activists – Florida
Skip Claypool – Geauga County County Commissioner Candidate – Ohio
Jerry Day – Emmy award winning video producer – Smart Meters – Burbank, California
Tom Dahlborg Chief Financial Officer and Vice President of Strategy – National Initiative for Children's Healthcare Quality, Boston, Massachusetts
Nick Jacobs FACHE, President of Windber Medical Center and Windber Research Center – Pittsburgh, Pennsylvania
Kim Goldberg – author of Refugium – WiFi Exiles and the Coming Electroplague – Nanaimo, British Columbia
Sherri T. Loeb, RN,BSN – Chicago, Illinois
Sheila Brune RN, MS, CPHQ – Director of Quality Services – Katherine Shaw Bethea Hospital – Dixon, Illinois
Rachel Weissburg – Project Manager – National Quality Forum – Washington, DC
Al Whitney – Parents Against Mandatory Vaccines – Columbus, Ohi
Michael Seiler – Gumshoe Consulting – Pharmacogenetics – Pittsburgh, PA
Dr. Doug Finefrock – Hackensack University Medical Center – New Jersey
Paul Connett, PhD – Fluoride Action Network – Binghamton, New York
Sylvia Rudek Director – National Association to Stop Guardian Abuse – Mt. Prospect, Illinois
Dr. David O. Carpenter – Professor Environmental Health Sciences – University at Albany SUNY
Sharon Linder – Founder and CEO GetJanes – Patient Gowns for Women – Providence, Rhode Island
Russ Tanner – Global Skywatch – Philadelphia, Pennsylvania
Josh Hart – Stop Smart Meters – California
Julie Stiles – Autoimmune Adventures – California
Tuan Dam – CEO Cleanint – Austin, Texas
Mike Taigman – General Manager, American Medical Response – Ventura County/Gold Coast Ambulance – Santa Barbara, California
Bonnie Groessl, MSN – The Gift of Choice Radio – Green Bay, Wisconsin
Virginia T. Ladd, RT – President and Executive Director – American Autoimmune Related Diseases Association Inc. – East Detroit, Michigan
Wendy Leebov Ed.D. – The Language of Caring – Philadelphia, Pennsylvania
Kim Bloomer, C.V.N.D., N.D. – Co-Founder of the American Council of Animal Naturopathy – Rio Rancho, New Mexico
Lisa Bloomquist – Founder – floxiehope.com – Denver, Colorado
Dr. Len Brancewicz – Host – The Nutrition Shoppe's Health Talk with Dr. Len – Wexford, PA, Rochester, PA and Fayetteville, GA
Dr. Will Sawyer – Founder – Henry the Hand Foundation – Cincinnati, Ohio
Carl O. Helvie, R.N., Dr.P.H. – Longest Living Lung Cancer Patient – Norfolk, Virginia
Tara Ventura – Magical Matrix – Numerologist – Austin, Texas
Melanie Tonia Evans – Narcissistic Abuse Expert – Melbourne, Australia
Bruce Wiseman – Citizens Commission on Human Rights – California
Gina Murphy-Darling – Mrs. Green's World – Tucson, Arizona
Andrew Demeter – 17 year old political activist, filmmaker, and journalist – Cleveland, Ohio
Josh del Sol – Filmmaker Take Back Your Power – Smart Meters – British Columbia
Toni Temple – Ohio Network for the Chemically Injured – Cleveland, Ohio
Helen Riess, M.D. – Chief Scientist and Chairman of Empathetics – Boston, Massachusetts
Dr. Jenn Royster – Meditation, Veterans, and PTSD – Virginia
Dr. Angelo Volandes – Author of "The Conversation" and Founder Advance Care – Planning Decisions – Newton, Massachusetts
Stacey Pangle – Undiagnosed Patient Advocate – Virginia
Werner Brandmaier, Dipl. Ing. – The Institute for Feng Shui and Geopathology – Portland, Maine
Anne Tumlison – Founder Daughterhood.org – Washington D.C.
Farhad Safaie – Benchmarking Group Int. – Reston, Virginia
Brant Cortright, PH.D. – Neurogenesis – Mill Valley, California
Michael Vidikin found of Future in Focus – Washington, D.C.
Megan Fisher – WomenSafe Domestic Violence Shelter – Chardon, Ohio
Sara Koch & Lauren Teschner – The Welsh Home – Rocky River, Ohio
Stephen Wilkins MPH – Mind The Gap Academy – Jose, California
Mark Davis M.D. –  Author – "Irresponsible: What Surgeons Won't Tell You and How to Protect Yourself" – Tampa, Florida

Jana Panarites – Author – "Scattered – My Year as an Accidental Caregiver" Alexandria, Virginia
Ghassan Abou-Alfa, MD – Medical Oncologist Memorial Sloan Kettering Cancer Center, New York, New York
Louise Lobotsky – Infection Control Coordinator, Cleveland Clinic, Cleveland, Ohio
Alana Sheeren – Create Your Magical Life – Ventura, California
Debra Fry mother of teen suicide due to wifi in school, Chadlington, England
Brooke Billingsley – CEO Perception Strategies – Indianapolis, Indiana
Dr. Peter Grinspoon – Author – Free Refills – Chelsea, Massachusetts
Emily Wallace – Author – Scarred For Life – Detroit, Michigan
Denis Chicoine RN – MS One to One Program – Connecticut
Chris Ganser a colon cancer patient and Oncologist Dr. Jaime Bohl – North Carolina
Virginia Simpson Ph.D. – Author about Caregiving – El Dorado Hills, California
Harriet Hodgson – Health and Wellness Author – Rochester, Minnesota 
Dr. John P. Geyman – Author The Human Face of ObamaCare – San Francisco, California
Joan Edwards – Author Joan's Eldercare Guide – Pineville, North Carolina
Steve Revnew – VP Product Development Sherwin Williams – Cleveland, Ohio
Sandra Reich M. Ed. – Montreal Center for Anxiety and Depression – Montreal, Canada
Dr. Ivy Faske – Pediatrician and Author – Palm Gardens, Florida
Cindy Sage – Co-editor of the Bioinitiative Report – Santa Barbara, California
Joie Schmidt – Author/Poet – Florida
Gene Monterastelli – EFT Tapping – Brooklyn, New York
Herta B. Feely – Author Saving Phoebe Murrow – Washington D.C.
Gaile and Dave Hickman – Author And The Angel Cried – Knoxville, Tennessee  
Ellie Marks – California Brain Tumor Association
Camilla Rees MBA – Electromagnetic Health Expert
Annelies George – Quantum Physics and World Peace – Netherlands
~~~~~ 
Music used within our radio programming is created by Jason Shaw –audionautix.com – released under Creative Commons License 3.0 unless otherwise stated