As featured at the Cleveland Clinic's Office of Patient Experience
 

ABOUT PAT
In 2008, while overseeing her insurance company, Pat's 78 year old mother took an accidental fall at work that resulted in a crushed shoulder. During the shoulder repair operation, she suffered a severe heart attack that went unrecognized by the entire staff for nearly nine hours. This resulted in four months of intensive care, the use of every means of life support available, and a lengthy stay at a rehabilitation center where the substandard quality of care nearly ended her life on several occasions.
Throughout this, Pat was an activist – watching, listening, learning, and speaking up on behalf of her mother. This experience unveiled the shocking truth about hospital care today. Pat is dedicated to share her findings in an effort to spare innocent patients from the perils she experienced and to help guide clinicians toward improving the patient experience.
The book – Speak Up and Stay Alive, a patient advocate hospital survival guide, is the result of several years of research and interviews in addition to real life mishaps. Pat speaks nationally on the subject – educating groups, clubs, organizations, and healthcare and hospital providers. As the hostess and producer of her national radio shows, she stresses the need to have an advocate at all times and shares the dangers – what they are, why and how they happen, and how to survive them. For her own personal survival, Pat takes a daily river cruise in her pink kayak at her summer home in Ohio and practices desert tai chi at her winter home in the Superstition Mountains of Arizona.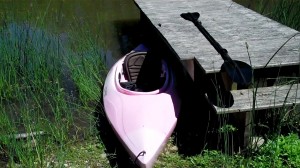 Pat is known nationally as a speaker and coach in the insurance industry and has served on the advisory boards of New York Life Insurance Company and Transamerica Life Insurance Company. She is recognized through Consulting Psychologists Press as a certified administrator and interpreter of the Myers-Briggs Type Indicator, an assessment instrument that provides in-depth insights into personality type and behavior. She is the author of numerous business magazine articles as well as the books – Worksite Marketing, a promise to deliver and Succeed With Style, and is the founder of the charity The Sewport Project.
All book and speaking proceeds go toward the pillowcase project in conjunction with THE SEWPORT PROJECT. Handmade pillowcases are personally delivered to homeless veteran shelters, women and children's domestic abuse shelters, and also cage comforters to animal rescue homes.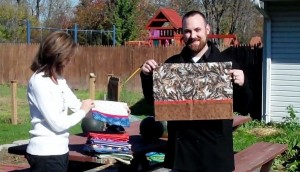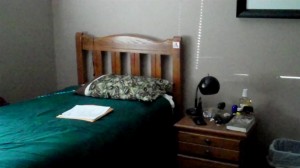 Read the book – listen to the radio shows and schedule a presentation that will save your audience from little known hospital hazards and share the patient's perspective. Fun, fast paced, and jam packed with serious information, delivered with a light touch of humor and wit. Your crowd will love it.
Visit the Speak Up Talk Radio Network to hear this program in addition to other quality talk radio shows. Join Pat as a guest, host, or listener.